About Us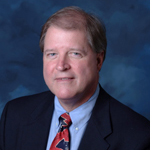 Tom Horne
Tom is a business coach and mentor to CEO's, Business Partners, Vice Presidents, General Managers and other business leaders. Tom's clients aspire to make a difference on the results and directions of their companies and in their lives.
Tom focuses on five key areas of concern to business leaders: 1) growth, viability and the bottom line, 2) creating an environment of trust and fun among team members, 3) how to make significant positive impact, 4) ways to give back, and 5) assuring integrity in leadership.
Tom is the former president, CEO and Chairman of Guernsey Bel, his family's world-renowned ice cream ingredients business in Chicago. He built revenues up from $700,000 to over $30 million prior to selling the company in 1999.
Tom is an accountant and a graduate CTI Coach. He works with clients as leaders, having as a goal the client's internal and external growth, and business transformation. His personal development includes the Landmark Forum, Curriculum for Living, the WISDOM Course, and is Assisting Manager for the WISDOM Course.
Steve Wallman M.A., LCSW
Steve is a Licensed Clinical Social Worker in private practice in Evanston and Chicago. Steve worked in Corporate American for over 25 years prior to receiving his master's degree in social work from the University of Chicago in 1994.
Steve's corporate experiences include: Sales and project implementation of mailing systems and services at Moore Business Communication Services; Business start up and development, obtained venture capital investment of $750,000 with Computerized Forms Management; Sales Management of $2 million in annual revenues with Automated Data Processing, Inc., Commercial Services Division.
Steve has led numerous seminars and workshops. He is an instructor with Professional Development Program at the University of Chicago's School of Social Service Administration. In his private practice, Steve specializes in relationship issues, major life transitions and general counseling for individuals, couples, families and groups. He believes that each of us has the ability to enhance life significantly through increased self-awareness and conscious choice.